We definitely have a defined downward pattern over the last couple days visible on our 60 minute chart. The pattern looks fairly strong also.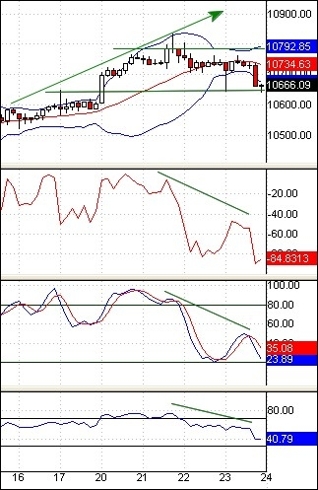 What happens today will be reflected in the early morning announcements before the bell.
·         Orders to U.S. factories for durable goods likely took a tumble in August because of an expected sharp drop in demand for aircraft. Economists surveyed by Thomson Reuters expect total orders for durable goods to have dropped 1 percent in August. Still, they believe that orders excluding transportation rose 1 percent.
·         Sales of new homes likely rose from record lows in August, but the housing market remains weak despite low mortgage rates and cheap prices.
As for Obama's plan for $50 billion in financial loans to small businesses—well, "Ninety-one percent of small business owners surveyed in August by the National Federation of Independent Business (NFIB) said all their credit needs were met. Only 4 percent cited a lack of financing as their top business problem. " So don't expect it to have any affect. Markets should open higher today in anticipation of the two reports being better than last week.